Pure flexibility: With the new automatic print station for the jetStamp® 1025 inkjet printer, the mobile marking device can also be used as a stationary device.

The jetStamp® 1025 inkjet printer from coding and marking specialist REINER® impresses with easy handling, a diverse range of prints and the highest quality print images.
In addition, the marking device is particularly popular due to its mobility. However, mobile solutions are only suitable to a limited extent if marking is to be carried out continuously at a constant position in the production chain. REINER® has now developed a clever accessory for this task: The automatic print station. It turns the mobile marking device into a stationary marking station in no time at all.

The new, automatic printing station makes it easy to print on a wide variety of materials in sheet or plate form up to DIN A 4 size. With dimensions of approx. 280 x 81 x 145 mm, it can be placed almost anywhere: Directly at the workstation, in the material supply area or in the mailroom. The print gap can be adjusted in millimeter increments from 0.5 to 7.5 mm, allowing variable insertion options depending on the object to be printed. The marking process is intuitive: the document to be marked is inserted, the jetStamp® 1025 is automatically triggered at the stop, and the smudge-proof imprint is ready – always the same and in high quality.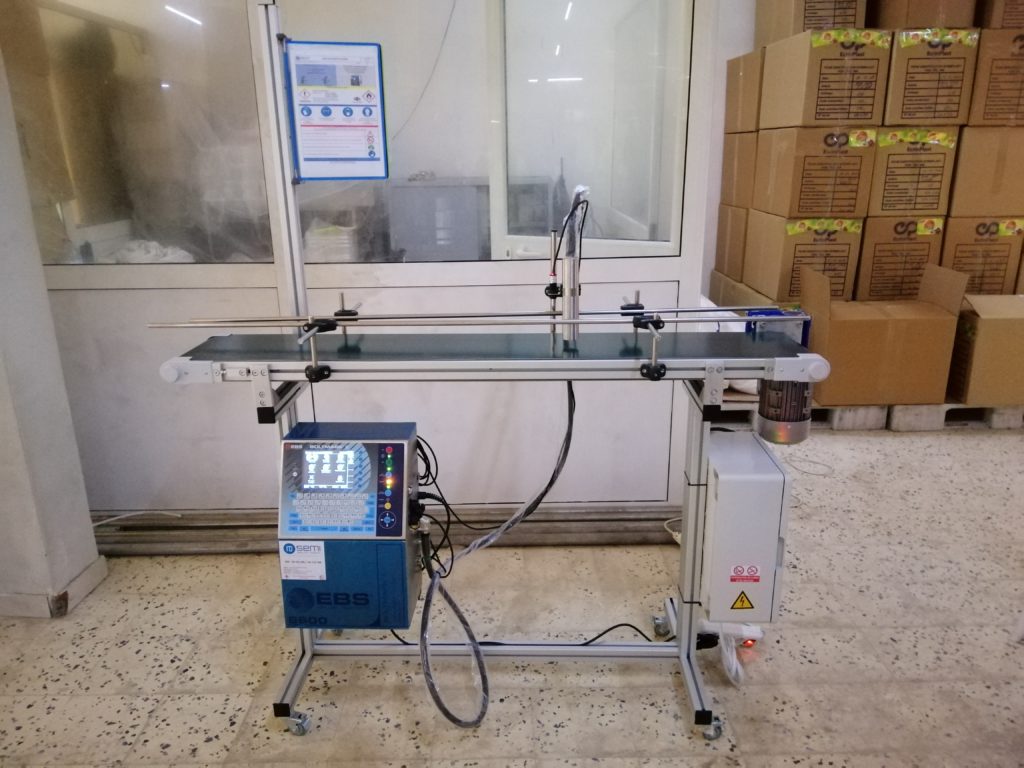 Equipement de transporter les produits
produit : Convoyeur standard à tapis avec variateur pour augmenter la cadence et un affichage signalétique ( consigne de sécurité et autre …)